Nail your next look with our hilarious guide to press-on nails! Our watercolor rose and leopard print designs are so trendy, even your grandma will want to try them. And don't worry about those imperfect lines and splotches – it's all part of the charm! We'll show you how to apply them like a pro and share tips on how to keep them looking fabulously fake. Whether you're a nail newbie or a seasoned pro, this blog will have you laughing and looking fierce in no time. Trust us, your fingers will thank you.
Introducing our new Press On Nails Inspired by Baroque, the perfect way to add a touch of glamour and whimsy to your fingertips without breaking the bank (or your nails)! These blooming roses with gleaming gold glitter and intriguing leopard leaves are sure to make a statement wherever you go. So, why bother with expensive salon visits when you can have a high-end look right at your fingertips? Press on, babes!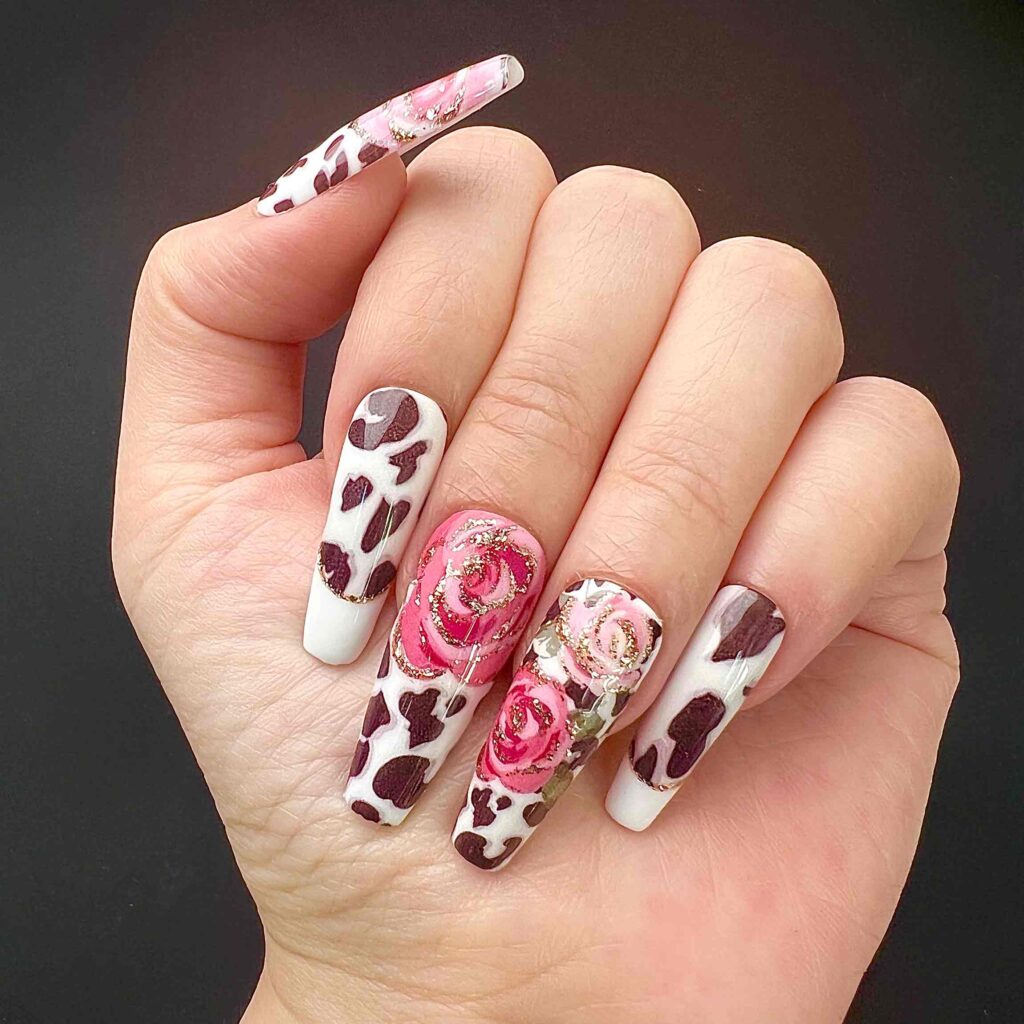 Introducing our latest obsession – Press On Nails Inspired by Engraving Art! These versatile bandana motifs are far from a passing fad – they're here to stay! And with a long-lasting design that "raises up" from a kaleidoscopic ombré base, these nails are sure to turn heads and make you stand out in a crowd. So, if you're looking for a charmingly unique way to express your personal style, our Press On Nails Inspired by Engraving Art are just what you need!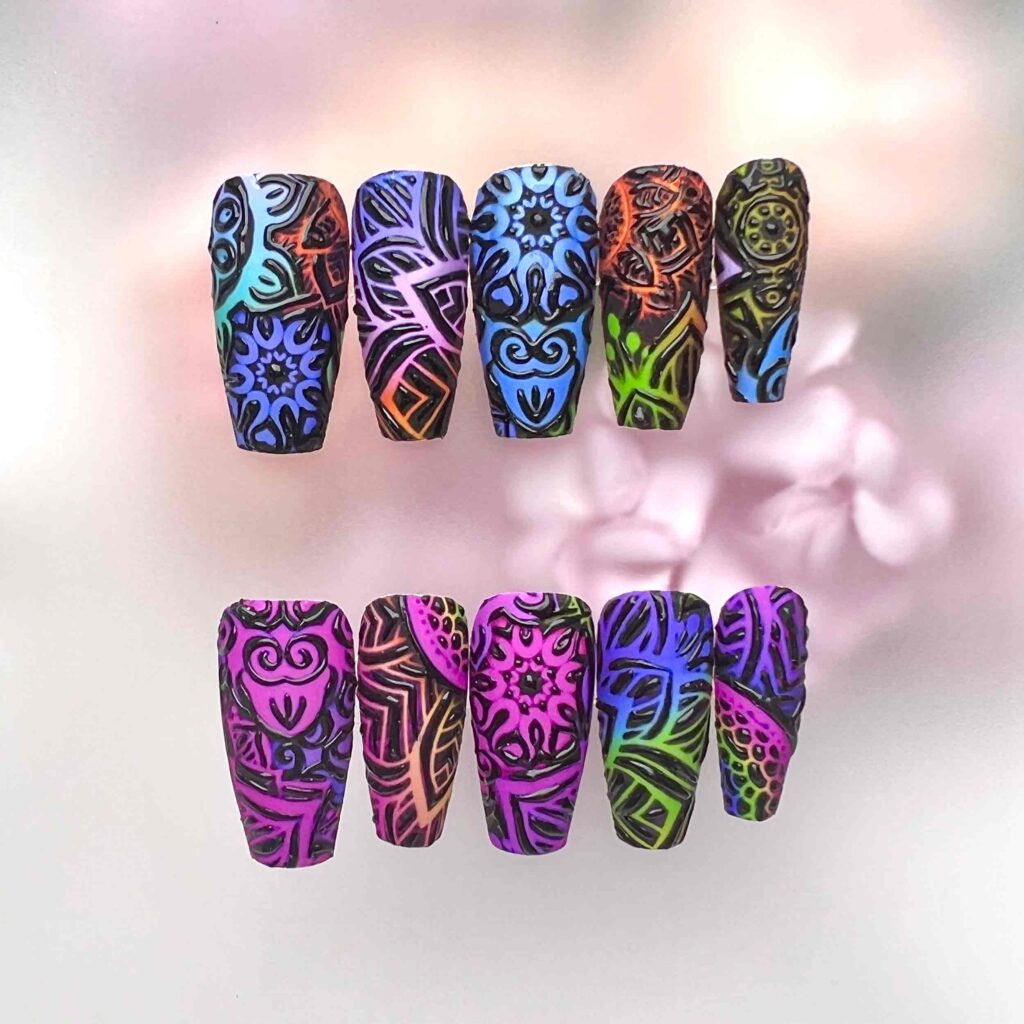 Ladies, are you tired of spending a fortune on manicures and still ending up with chipped nails a day later? Well, have no fear, press-on nails are here! And not just any press-on nails, but our new watercolor rose and leopard print designs. The best part? Those imperfect, slapdash lines and splotches are supposed to be there! It's like you're wearing a masterpiece on your fingertips. So go ahead and impress your friends with your artistic flair, all while saving time and money. Who knew fake nails could be so chic?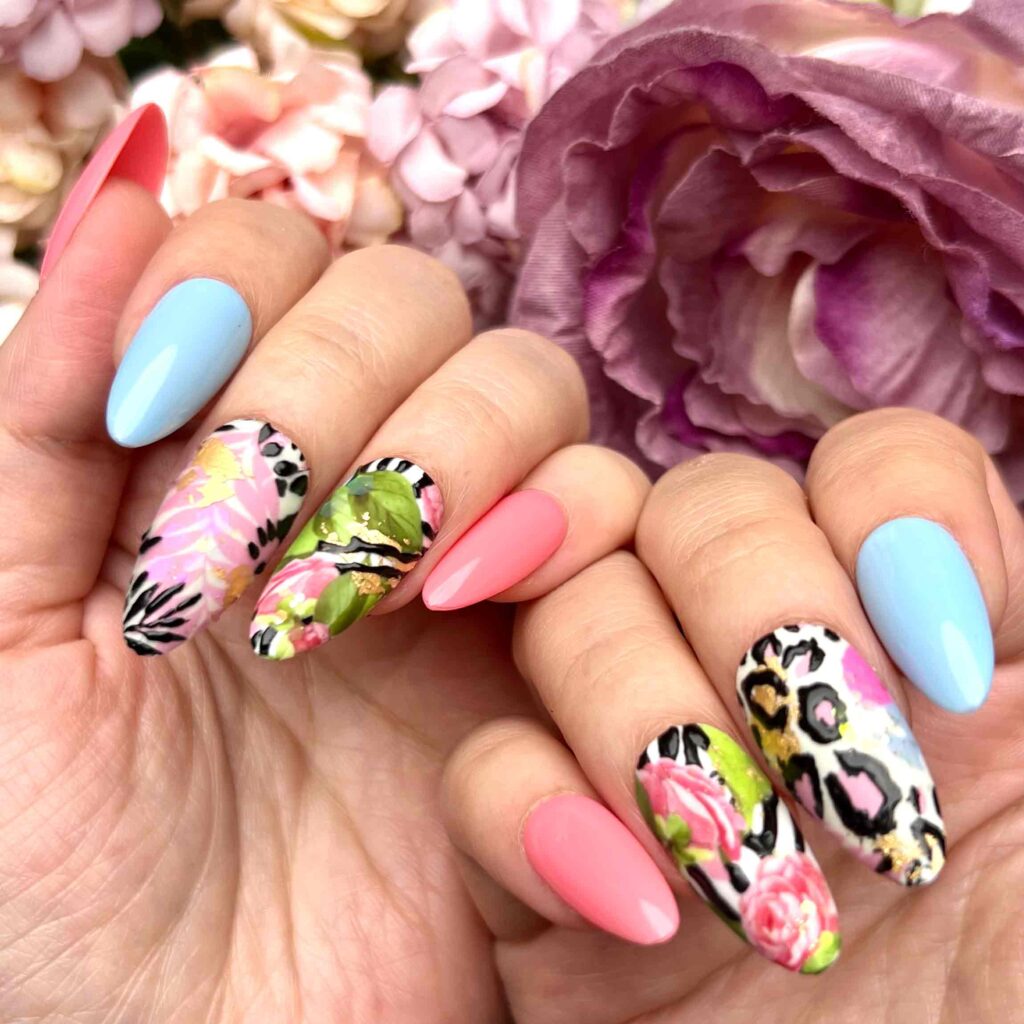 The Animal Print will have you feeling wild and fierce! Our design combines the stripe of a zebra and the spot of a leopard in a flaming palette of orange, pink, and fuchsia-blue ombré. It's like having a safari on your fingertips! And the best part? These press-ons are timeless and glamorous, perfect for any occasion. So why bother with a boring manicure when you can have nails that roar? Just press and go!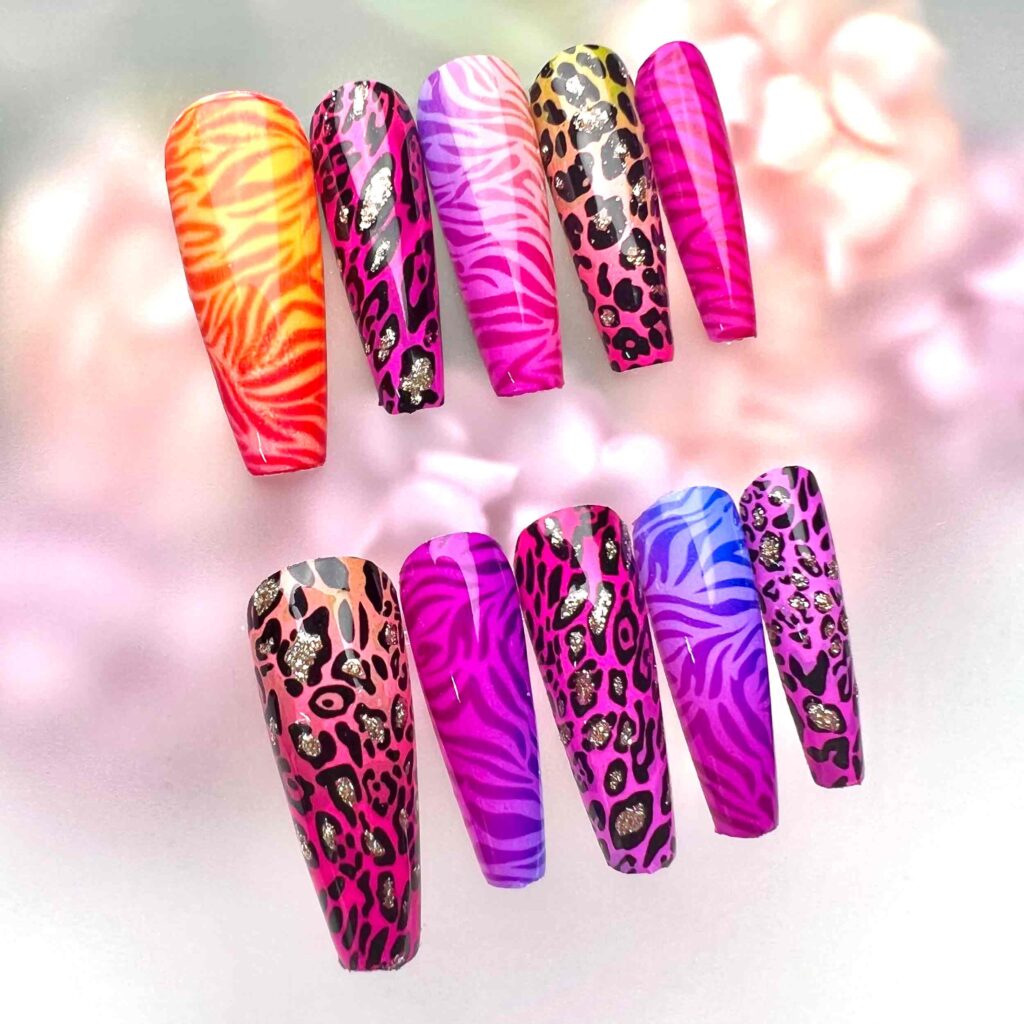 Introducing our latest fall collection – the Gilded Filigree press-on nails! 🍁🍂 Embroidered on a light pink and periwinkle purple dyed canvas, these nails will give you a unique and idiosyncratic vibe that's neither fussy nor uptight. With delicate gold filigree leaves, you'll feel like a true fall goddess. So why settle for boring nails when you can have these beauties? 💅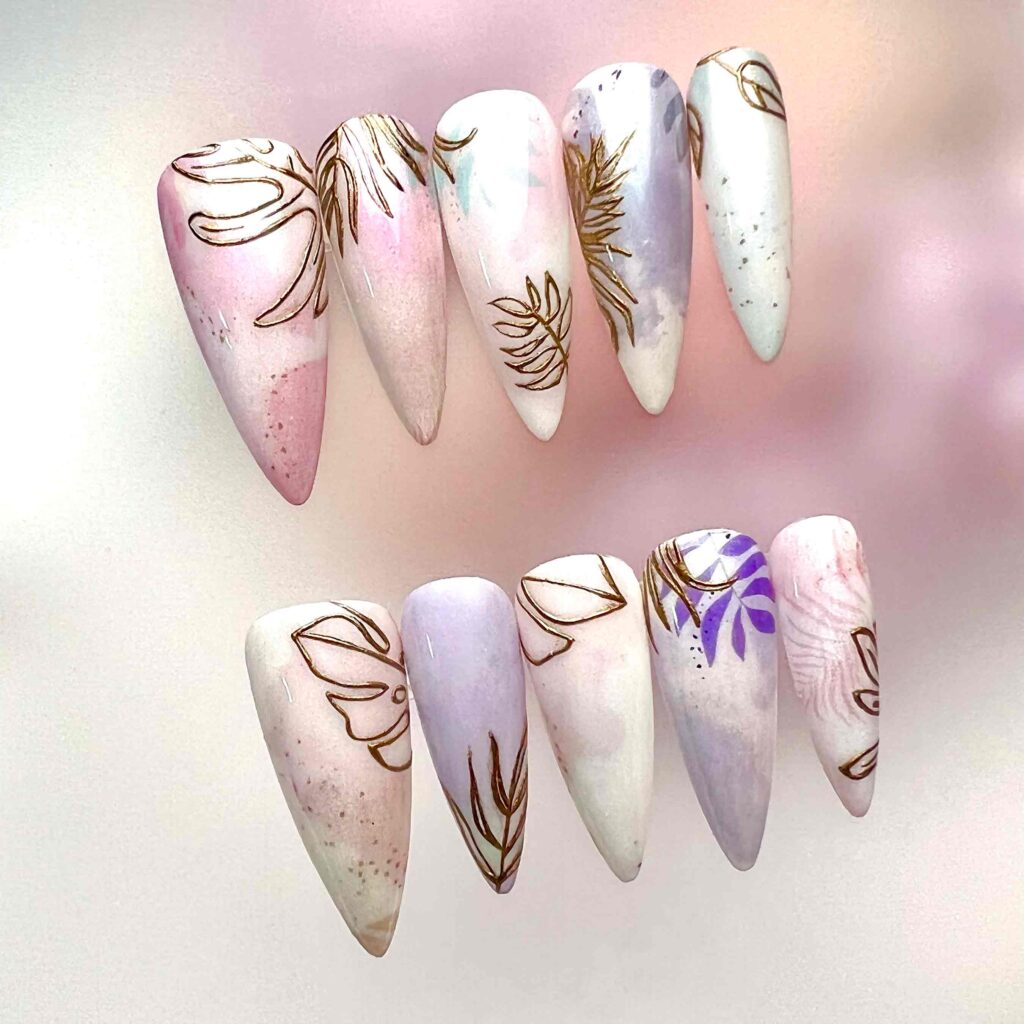 Looking to elevate your fingertips to fancy AF status? Look no further than these press on nails! Inspired by the decadent Rococo era, the ivory white base is the perfect canvas for sketched roses and opulent silver filigree. Get ready to feel like a modern-day Marie Antoinette, but with way better nails!